❉ you belong with me
all these memories seem so old


just the way you are
›› Los Angeles since :
13/12/2017
›› Love letters written :
346
›› It's crazy, I look like :
rachel lovely mcadams


Sujet: do you remember ? promise you to be your light in the dark ✻ (CALETTA)

Lun 28 Jan - 22:51
---
i refuse to lose you for without you i would lose my reason
( airport area — with caleb green )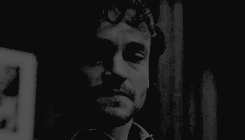 the universe whispers in my ear "you deserve better than this bloodstained broken soul" and I can only think about how wrong the stars are. for my heart would have warned me to run but instead it saw the good person burrowed inside the bruises, instead it saw the same shadows that drift over my skin and it dug itself, bloody and barely beating, to replace the empty space in his chest. the very first time he spoke my name like it was the start of his salvation. so tell me, constellations, I see the good in him and if the universe thinks me so good what does that say about just how brightly he burns. so when his hands touch me with a gentleness he doesn't grant himself, when he looks at me with his knuckles red and raw, I know that violence doesn't equal damned. and the universe whispers "darling, you can't save him". oh, the fates tangle their threads but this time they are so mistaken and I can only bring myself to swear "watch me do it anyway". ❊
---
CODAGE BY PSYCHOTIC BITCH
Les heures défilaient, sans même qu'elle ne le réalise, sans même qu'elle n'ait pu trouver le temps de s'arrêter pour respirer convenablement. Comme à chaque fois, dans les couloirs de l'hôpital, elle travaillait à outrance, elle mettait son corps à dure épreuve, elle crispait ses muscles avec les longues heures debout sans s'asseoir pour se reposer. Des longues heures où elle essayait de sauver des vies, où elle essayait de réparer des blessures parfois mortelles. C'était pour cette raison qu'elle était ici. La destinée qu'elle avait choisie. La route sur laquelle elle voyageait depuis de longues années. Et elle ne se voyait pas en changer, elle n'imaginait pas autre chose pour elle. Car elle avait la médecine qui l'habitait, jusque dans les artères profondes de sa chair, elle savait qu'elle était née pour cela. Qu'elle avait été programmée pour un jour ramener de la vie dans des corps maltraités, pour soigner des maladies violentes. C'était tout ce qu'elle aimait. Depuis la première fois où entre ses doigts elle avait tenu un scalpel. L'adrénaline était arrivée, elle s'était infiltrée dans ses vaisseaux et elle ne l'avait plus quitté. En une journée, elle était devenue médecin, elle avait compris qu'après avoir ressenti toutes ces sensations d'ivresse, il lui était impossible de s'en passer. Telle une toxicomane ayant besoin de doses régulières de son narcotique préféré, elle avait besoin de la chirurgie. De laisser ses mains recoudre des plaies béantes, d'arrêter les saignements d'un organe charcuté. Quand dans des contrées le mal se répandait, elle ramenait du bien. De la lumière. Elle voulait le croire, espérant avoir une influence positive sur l'univers, rétablir l'équilibre dans un monde où des atrocités étaient commises minute après minute. Tout ceci, elle l'avait vu de près, elle avait assisté aux horreurs de la guerre, elle avait constaté les dégâts des bombes ravageant des villages, le désastre des combats entre deux nations. Durant des années, la mort avait été permanente autour d'elle, ses narines s'étaient habituées à l'odeur nauséabonde d'un organisme se décomposant, ses yeux s'étaient acclimatés à la vue des corps charcutés par l'explosion d'une mine, par l'utilisation d'une arme chimique désastreuse. Elle avait eu la force de ne jamais flancher face au chaos, continuant de se tenir debout malgré toutes les difficultés. Malgré la violence de son quotidien, elle n'avait pas abandonné. Parce que son but demeurait et qu'elle refusait de chuter. Cela lui semblait impensable. Et même à des milliers de kilomètres des guerres, maintenant qu'elle avait retrouvé le confort d'une vie civile, elle n'arrêtait pas d'agir. Au contraire, elle luttait différemment. Plus comme autrefois, mais son engagement n'avait pas disparu. Il demeurait dans sa tête et elle ne s'en détournait pas, profitant des moyens plus grands de l'hôpital de Los Angeles pour faire ce qui l'animait. Réparer des corps.  Elle vivait pour la médecine et la passion se sentait dans sa voix lorsqu'elle en parlait, dans ses yeux pétillants lorsqu'elle se trouvait en salle d'opération. Finissant justement sa chirurgie, elle sortit de la salle d'opération après avoir demandé à toute l'équipe d'emmener la patiente en salle de réveil. D'un geste mécanique, elle retira ses gants et tout son équipement stérile, jetant un coup d'œil vers l'horloge pour la première fois depuis longtemps, elle remarqua immédiatement l'heure indiquée par les aiguilles. Sept heures du matin. Le temps s'était écoulé si vite que la nuit était déjà terminée. Sa garde aussi. Elle allait pouvoir trouver un léger repos tandis que toutes les autres âmes de la ville allaient s'animer et démarrer une nouvelle journée. Mais avant de disparaître jusqu'à chez elle, elle prit un chemin qu'elle connaissait, sachant pertinemment où elle allait trouver la personne qu'elle cherchait. Marchant dans le labyrinthe que l'hôpital pouvait représenter,  elle rentra dans la salle de garde et s'approcha du seul lit occupé pour s'asseoir sur le matelas où la silhouette masculine était allongée. « Ta patiente va bien. Elle est en salle de réveil maintenant et je pense que ça ira. Elle devrait se remettre. » elle adressa un sourire à cet homme qui était une constante dans son existence. Qui était une partie intégrante de sa vie depuis tellement d'années qu'il était désormais devenu une partie d'elle-même. Ce frère qu'elle n'avait jamais eu la chance d'avoir. « Will viens dormir à la maison si tu veux au lieu de rester là », telle une mère protectrice, elle passa une main délicate sur sa joue, sachant pourquoi il restait là, pourquoi il trouvait refuge dans cette pièce exiguë.  « Je vais rester là pour être sûr que Madame Jenkins se réveille convenablement », il la regarda, sachant qu'elle comprenait et qu'elle savait aussi tout ce qui l'incitait à s'enfermer dans cet hôpital plus longtemps que tous les autres. Il était inutile qu'il parle, qu'il prononce le moindre mot, elle savait tout simplement. « Essaie de dormir quand même. A ce soir. Je ramène le café », elle se releva, étendant son corps et déposa un simple baiser sur son front avant de disparaître dans les couloirs. Sans tarder, elle s'empressa de récupérer toutes ses affaires et occupa les minutes suivantes à faire le trajet jusqu'au quartier où Caleb et elle avaient acheté leur maison. Les yeux guère concentrés sur le paysage à travers la fenêtre du taxi, le regard perdu dans le vide à cause de la fatigue provoquée par cette nuit de travail, elle accueillit avec soulagement l'arrêt du véhicule juste devant chez elle. Mécaniquement, elle sortit ses clés pour pénétrer à l'intérieur de la demeure. Elle déposa son sac dans l'entrée et à l'instant où elle arriva dans la cuisine, ses prunelles s'arrêtèrent sur la silhouette recroquevillée au sol. Elle se stoppa net, arrêtée dans son mouvement par cette vision qui immédiatement plantait une aiguille dans son organe vital. Face à elle se dévoilait toute la souffrance de l'homme pour qui son cœur battait seconde après seconde. En quelques pas, elle le rejoignit, se baissa à sa hauteur, prête à aller le sauver du tsunami qui se déchainait pour emporter tout signe de vie dans une vague meurtrière. « Caleb. Je suis là. », d'une voix calme et rassurante, elle tenta de le ramener dans la réalité, de lui rappeler qu'il n'était pas seul. Elle était là. Comme depuis toujours. Comme depuis qu'ils se connaissaient. Comme depuis qu'elle était tombée follement amoureuse de ce visage doux et de ses boucles brunes. Ce n'était pas la première fois qu'elle affrontait l'ennemi mortel de l'esprit, qu'elle assistait au spectacle désastreux d'une âme meurtrie. D'une âme martyrisée par la violence des hommes. Par dizaine, des soldats aux mêmes symptômes s'étaient présentés devant elle. Et elle avait essayé de les accompagner. Sauf qu'ils n'étaient pas Caleb, ils n'étaient pas son époux, ils n'étaient pas celui à qui elle avait choisi d'unir sa vie. Quand il souffrait c'était tout son corps qui était emporté dans le chaos à son tour. Refusant de ne pas l'aider à surmonter ce duel interne. Entre son âme et ce traumatisme qu'il avait vécu. Cet attentat qui avait failli l'emporter vers le monde des morts. A cause d'une bombe, le perdre était devenu une probabilité. Et sans lui, elle savait que jamais elle n'aurait pu survivre. Il était son monde, alors malgré son impuissance devant sa souffrance, son incapacité à réparer son esprit quand elle pansait des plaies sanglantes, elle l'accompagnait. Faisant de son mieux pour que l'ouragan disparaisse. Pour que les bourrasques de vent cessent. « Je suis là Caleb, t'es pas tout seul, je suis là, je bouge pas », elle ne partirait pas, elle combattrait l'adversité des soldats, elle irait se noyer s'il le fallait, mais jamais elle ne partirait. Car tout ce qui lui importait se tenait devant elle, perdu dans les vagues. Attrapant son visage entre ses mains, les doigts froids posés sur ses joues, elle le fixa pour l'inciter à la regarder. « Regarde moi. On est à la maison, t'es avec moi, tout va bien. Tu vas bien. Essaie de respirer, concentre toi sur moi. Sur le son de ma voix. Le reste n'existe pas. Il n'y a que toi et moi. Toi et moi compris ? », elle s'arrêta de parler de sa voix rassurante, serrant sa main dans la sienne pour l'ancrer dans la réalité, pour que le cauchemar cesse de le tourmenter. Pour effacer Kaboul de sa tête. Juste l'espace de quelques heures, même si elle avait conscience que la normalité n'existait plus. Que Kaboul était un souvenir gravé au fer rouge dans leur tête. Et que ce jour reviendrait les hanter pour l'éternité.